---
Christmas News 2005
Spanish surprise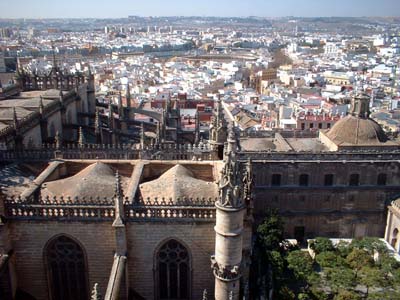 When Miriam's Aunt Ully planned a quiet holiday in Spain to celebrate her 80th birthday, she had no idea that some 25 other relatives and friends were secretly plotting to join her. So we spent a few days in February enjoying some sunshine, each other's company and the hotel's all-you-can-overeat buffet meals.
"It's a good thing Ully has such a wonderful sense of fun and can cope with everyone! It was a lovely opportunity to spend time with the Coopers, Rosenfelds and partners, a second cousin and her mother who live in Germany, and last but not least, the latest addition to the family, Ully's grandson Simon - 3 months old as he then was!" - Miriam
Simon's unique contribution was to wear an outfit bearing a different message each day. "Feed me paella" and "dos cervezas por favor" (two beers please) gave way to "Happy Birthday Grandma" on the big day.
We spent a day in Seville, whose immense cathedral is towered over (literally) by a former Moorish minaret offering panoramic views of the city from the top. In the other direction, a trip over the border into Portugal took us to a frontier town whose low buildings and grid-pattern streets gave it something of a Wild West feel.
Every nightfall we were back in Punta Umbría to witness a magnificent Atlantic sunset, an experience heightened by the anticipation of an equally magnificent evening buffet.
Masterful Miriam
My work at the University of Birmingham continues full-time, though I have 2 part-time posts. Yes I know this is what I said last year, however that is almost where the resemblance ends.
The public health job remains enjoyable, getting out and about to practices in Birmingham with the occasional trip to Wolverhampton and Nottinghamshire. The post in the dept. of primary care is setting up a study involving DNA testing and monitoring of people's reactions to a drug called warfarin - the good parts are lots of visits especially in early next year, and a change from loads of paperwork to internet-based shared electronic databases.
However, the highlight of this year has undoubtedly been the culmination of a few months hard work, with scarcely a night out! as many of you will know, and disruption to our usual fortnight's annual holiday, to complete my dissertation and gain my M Sc! Graduation was earlier this month, watched by Phil and Hanna on a sunny frosty morning.
And in between we have fitted in: work for the general election, attempting to fundraise for church that badly needs a new building, finding Martin a college to go to, supporting Adrian in his band activities - I think that's all I have time for!!
As well as Miriam completing her M Sc, Martin and Adrian picked up 2 GCSE's each, while Phil picked up the bill for our celebration meal.
Towers and tunnels
Facts and figures
The Zeelandbrug (Zeeland Bridge) is 5022 metres long, and was Europe's longest bridge when it was opened in 1965.
The 6.6 km-long Westerscheldetunnel carries traffic under the river estuary that connects the port of Antwerp with the North Sea. Phil's verdict: Worth every euro cent of the toll.
Once Miriam's M.Sc. work was out of the way, we spent a week in early September in the south-west of Holland. This proved to be an area of unusual engineering interest, featuring the country's longest bridge as well as its longest tunnel. The coastline is dominated by the massive sea defences of the Delta Project, and we toured the Haringvliet dam whose giant sluices control the outflow of water from the Rhine into the North Sea.
Further north, a lift took us up Holland's tallest building - the Euromast in Rotterdam - for spectacular views of the city and its docks in the evening sunshine.
"I went on holiday to Holland for the first time since 1996 where we visited a popular art gallery, took a boat tour, hear about a dike built about 50 years ago, saw a metal spiral-like thing [a piece of sculpture] which reminded me of modernism and technology, drank at a bar, watched episodes of Rutland Weekend Television, went high up seeing a good view and going to a place which is like town where we saw a dog with long fur like a soft toy." - Martin
We spotted the dog in Antwerp, which the rest of us will probably remember more for its huge cathedral, home to four paintings by Rubens (giving Phil some rather unrealistic ideas for artwork in our planned new church building). The art gallery and boat trip were memories of Brugge (Bruges), where a pleasant day exploring the medieval city centre was rounded off by a tour of an entirely modern hypermarket on the edge of the town.
We made several crossings of the border between Holland and Belgium, at various points. Although all the passport controls and the like were removed long ago, the frontier is still clearly marked. This is in fact unnecessary since the immediate deterioration in the road surface is sufficient indication that one is now in Belgium.
Martin's memories
I left Queensbury school two days after the last school trip to Drayton Manor which was where I went to about 5-7 years ago. I started at Queen Alexandra College which is about 150 years old unlike Queensbury School which is 42 years old. Like Queensbury School QAC is small and is made out of more than one building.
I went on Work Experience at The University of Birmingham (where Mum works) and at a signwriting place called Baker Ward Ltd. When I was at The University Of Birmingham I did data entry, filing and serving drinks and at Baker Ward Ltd they made signs which go on trucks (logo, phone number, e-mail address etc.). So what I did was there was a machine like a printer except it is used to cut to make shapes so I peeled off what was unrequired. I was so good at it I was better than one of the people who actually worked there. The reason is because I've been practicing when I was very young by peeling off stickers from sticker books which is what I enjoyed at the time.
I went with Dean to my first ever gig of my life Party In The Park. Some artists and bands which were performing there were Freefaller, Lee Ryan, Natalie Imbruglia, Texas, Natasha Bedingfield, Daniel Bedingfield, The Faders, Bananarama, Liberty X, Rooster and Craig David.
I found out a massive website which is about everything, even what is scheduled to happen in the future called Wikipedia. I got a program called CorelDRAW which is used to draw more professional. I used it to make line versions of photos which I did with a photo of me and a photo of Dean.
Music matters
The band Adrian has formed with a group of friends has played at several gigs during the year. The group's biggest event yet was a summer evening party where they provided music (the word "background" would hardly be appropriate here) for what turned out to be over 200 guests. They are putting a lot of effort into recording and composition at the moment, so fame and fortune could be just around the corner.
Should the aforesaid fame and fortune ever materialise, Mum and Dad would like to place on record that we have played a significant rôle in the band's development - principally by providing a free shuttle service to the studio where they practise. Our contribution to their musical output is absolutely nil.
On a personal level, Adrian becomes an ever more accomplished drummer, and has also made a lot of progress with the guitar, to the extent that he is now giving lessons. The guitar has the benefit (to us) of being easier on the eardrums.
Lest we forget
On Armistice Day Adrian's school attended a Remembrance service in Worcester, where only the Mayor stood between him and an appearance on the regional TV news.
Earlier in the year we crossed Flanders on the way home from holiday and visited a First World War museum near Ieper (Ypres). We didn't have time to go into the town itself, but the graveyards along the ring road were reminder enough of the slaughter that occurred there all those years ago.
White van man
In March Phil accompanied a family of 6 from our church, helping to take a van and a car for a weekend trip to members of a partner church in Germany. We were taking some relief supplies collected by a local school, and money raised by our church, to be taken on to Romania.
Our mission was beset by difficulties. We arrived at Dover to discover that the port of Calais had been suddenly closed, forcing a diversion to Dunkerque. Later that night we arrived in a snow-covered German town to find that we were heading for the wrong address. On our return to Dunkerque, the entrance to the port was blocked by lorries.
Despite these problems, we carried out the delivery and made it there and back in 36 hours. A few days later the goods were transported to Romania as planned. The money was used to buy a much-needed minibus.
Election report
We are used to elections every year in Birmingham, but this year's was unusually complicated, with a council by-election taking place in a neighbouring ward along with the General Election. The campaign plan was slightly disrupted by a delay at the printers which left about 2 days to stick nearly 40,000 labels on to leaflets.
The count conformed to what is becoming an unfortunate local tradition: it was very slow. The Selly Oak result was not declared until 5 am. Phil achieved unexpected fame after being pulled into a celebratory photo with one of our newly elected MP's, which was published in the Evening Mail.
The year in photos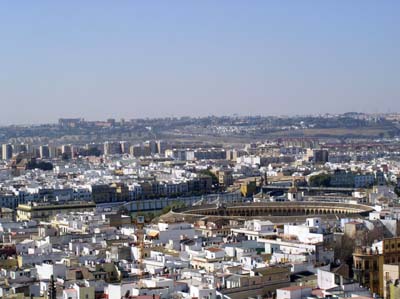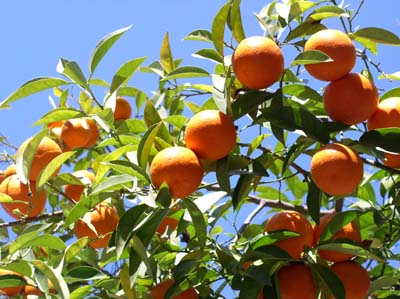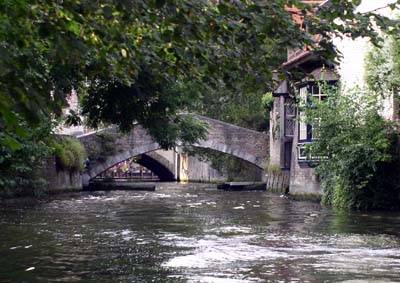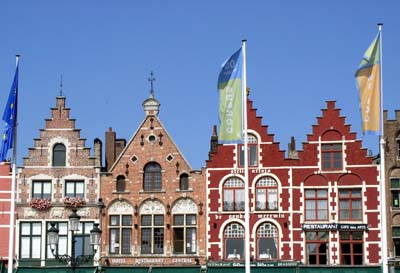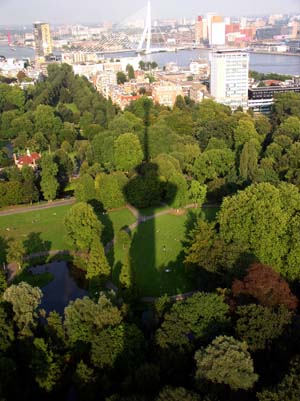 ---