---
Christmas News 1991
"WHAT'S DADDY DOING ?"
A question Martin frequently asks - along with "What's Mummy doing", "What's Adrian doing" and even "What's Martin doing". Some of the answers this year have been:
GOING ON HOLIDAY to Normandy: lots of sunshine and scenery, and a lovely cottage to stay in. Martin impressed the locals with his one line of French ("Ze ma pell Martin").
Martin at "La Bôcherie" in Normandy
TALKING in various languages: Martin in steadily improving English, and one line of French; Phil in rather less steadily improving German (working towards an A-Level next June); Miriam and Phil in halting French (on holiday); and Adrian in what sounds like fluent Serbo-Croat with the occasional English word, e.g. "door", "brush" (toothbrush) and "Thomas" (the Tank Engine).
READING: Martin has been devouring all the great classics - "Spot's birthday party", "Bad mood bear", "I want my potty" and many more. He loves letters and numbers and appears to be teaching himself to read. Adrian also enjoys a good book, often unfortunately the one Martin is trying to read!
EATING: Very popular with Adrian, who seems to especially enjoy other people's food; unfortunately Martin often leaves plenty.
GOING TO PLAYGROUP: Martin started this autumn, and goes two mornings a week. His favourite activity is "Down the slide".
GOING TO THE ZOO which was Martin's main topic of conversation for the next three months.
Adrian practises his walking at Bird World, Bourton-on-the-Water
WORKING: Well, yes, a little bit of this - Miriam part time as a practice nurse and Phil full time doing esoteric things with software, such as making sure it works (rather important when it's controlling an aircraft engine).
CLIMBING: Martin, up the steps to the slide; Adrian, out of supermarket trolleys; Phil and Miriam, up the wall when the boys misbehave.
WATCHING TELEVISION: To quote Martin, "Mummy watch Neighbours", "Daddy watch playing rugby" (even though it's football), "Martin watch Playdays". Adrian's favourites are cartoons and adverts.
PLAYING MUSIC mainly with the Church Centre music group - piano, guitar and (recently) synthesizer (but not all at once).
Whatever you have been doing this year we hope you have a peaceful and happy Christmas and every success in 1992.
More photos...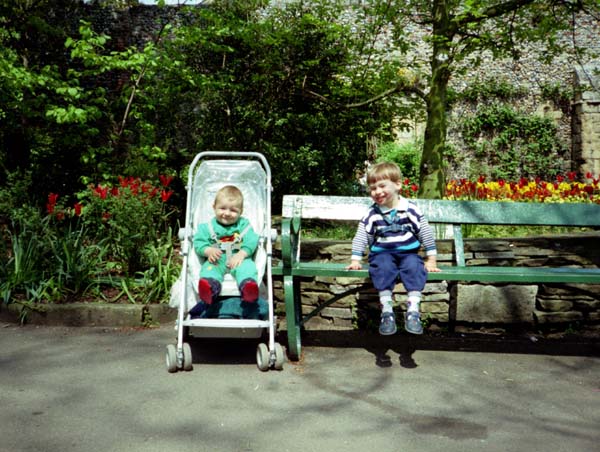 We spent a week in Suffolk in May, and visited this park in Bury St Edmunds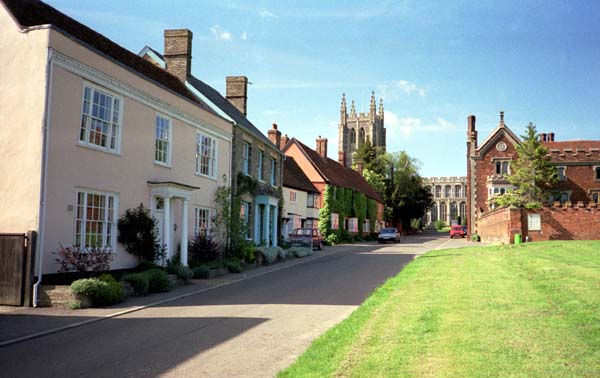 We stayed near the village of Long Melford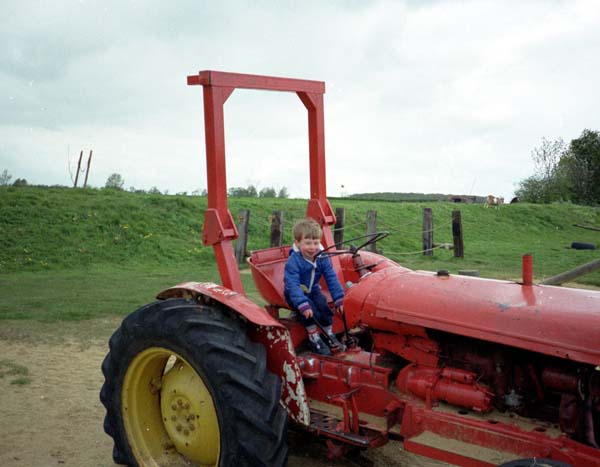 Easton Farm Park, Suffolk
Miriam and Adrian at "La Bôcherie" in France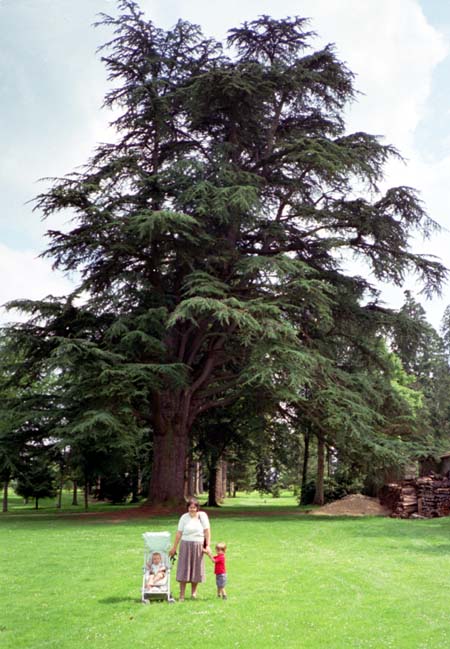 Cedar of Lebanon tree at Château d'Harcourt, Normandy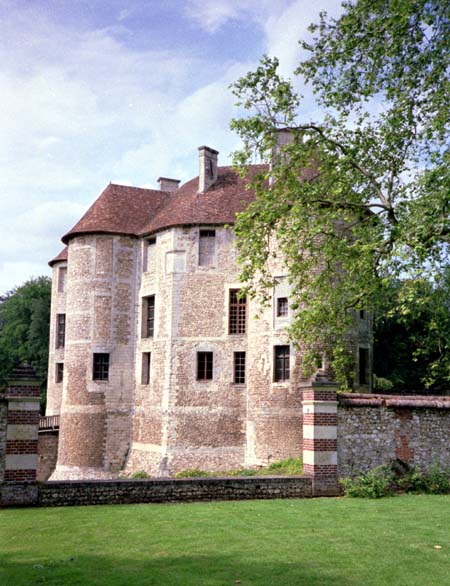 Château d'Harcourt, Normandy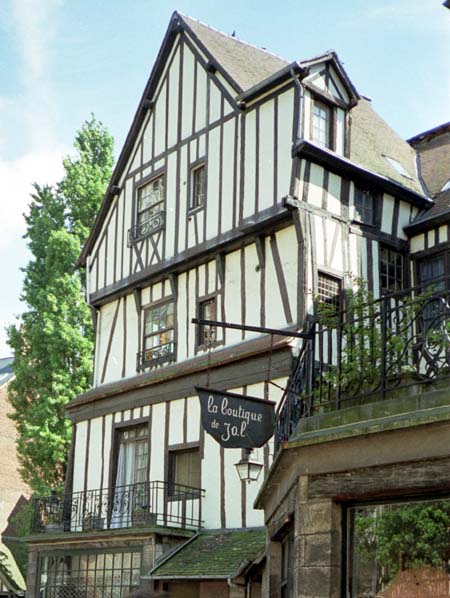 Traditional building in Rouen, Normandy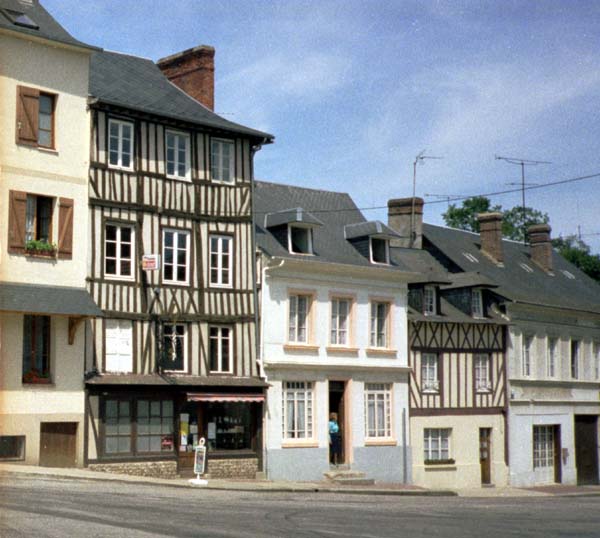 More traditional houses at St-Georges-du-Vièvre, Normandy
---